Richard Davies
Chair of Trustees
Angela Goodfellow
Trustee
Newcastle Vision Support Trustee Angela Goodfellow works at charity VONNE as the Operations Manager. Her role is hugely varied managing the operations of VONNE including HR, Governance, Finance, IT and premises, all knowledge, and skills she brings to her trustee role with Newcastle Vision Support. Angela has worked and volunteered in the charity sector for around 15 years and includes roles at British Red Cross, Oxfam and St Oswald's Hospice.
Maxine Deas
Trustee
Vikki Harris-Merrick
Trustee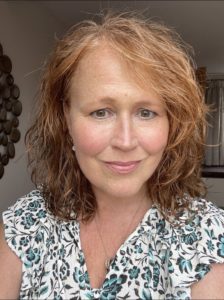 Heather Buckley
Trustee
My name is Heather Buckley and I am Severely Sight Impaired. My sight loss and diagnosis is recent and Newcastle Vision Support has and is helping me to adopt and accept my significant life changes. As a result of this I am keen to "give back" and support the charity in any way I possibly can. My background is in management and primary school teaching as well as set up, sourced funding for and ran a children's school holiday club charity. I've been trained as a non-sighted guide and has also signed up as a general volunteer. I am keen to aid and champion the work of NVS and to advocate its value and service.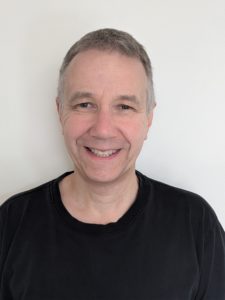 Dave Deas
Trustee
David has had a vision impairment since birth and therefore understands some of the difficulties that visually impaired people will encounter throughout their lives. After leaving school he completed a degree in Economics at Dundee University and followed this up with a Degree in Physiotherapy from City University in London. From 2004 to 2019 he ran his own Physiotherapy Practice, with his wife before retiring in 2019. David is still a member of the Chartered Society of Physiotherapy and now has the time to offer Newcastle Vision Support any assistance he can.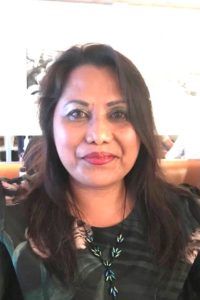 Maria Laborte
Trustee
Maria has a rare eye condition called Reis-Bucklers corneal dystrophy which she has had since she was 18. The condition progressed slowly; however, Maria underwent two Corneal graphs. Maria previously worked as a Bookkeeper for a Public Limited Company in West Yorkshire and the North East. Maria has joined the board after volunteering at Newcastle Vision Support for the last 1.5 years as she wants to contribute her ideas to the running of the charity.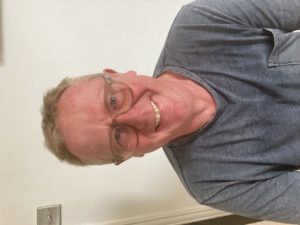 Marc Pages
Trustee
A recently retired senior manager with a technical background who has been living in Newcastle for many years. I would describe myself as an open-minded & determined individual with proven problem solving and decision-making abilities. My eldest son, Nick, is Severely Sight Impaired with Retina Pigmentosa and has benefited enormously from the services provided by Newcastle Vision Support.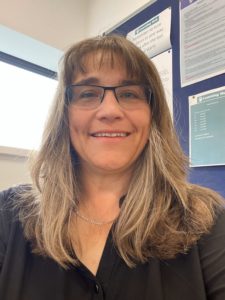 Lesley Rance
Trustee
My name is Lesley Rance and I am a teacher/trainer. I work full time and thoroughly enjoy my role in developing people to be their best selves through education and training. I am passionate about helping others wherever I can and use my own experiences to educate others. I am registered sight—impaired and I am now a proficient white cane user, I am determined to ensure that my disability does not hold me back, taking it a day at a time and constantly looking for solutions to potential drawbacks. I want to help and support others with sight-impairment wherever and whenever possible through NVS.